Overview
Our Team
Development
Welcome Message from our Director of Nursing, Emma Moynihan
Welcome to Curam Care Home, Carrigaline. We extend our warmest greetings to our residents and to their families and friends. Discover a compassionate, empathetic and caring environment where your wellbeing is our top priority and fundamental to everything we do. Explore our brochure to find out more about our exceptional care services and comfortable living accommodations. Your family is now part of ours and we're here to provide the utmost care and support.
Director of Nursing, Emma Moynihan
Emma Moynihan
Director of Nursing
Emma is a qualified Mental Health Nurse. Emma has a Diploma in Health Services management and Certificate in Essential Palliative Care
Nursing Home: Curam Care Home Carrigaline
Nursing Home Address: Janeville, Carrigaline, Co. Cork, 
Emma's passion for the provision of meaningful residential care began early in her career when she worked within residential Intellectual Disability services. It was here that she learned how integral person-centred care is to the quality of life and wellbeing of residents. After returning to University to study Mental health Nursing, Emma developed a keen interest in dementia care which resulted in her pursuing a career in older persons residential care. Emma has worked in several nursing homes throughout the country where she has held senior management roles.
Emma leads by example and strives to ensure that a high quality of care is delivered to all of our residents. Emma strongly believes that if residents feel safe, happy and occupied in their environment, they will then feel content and at home.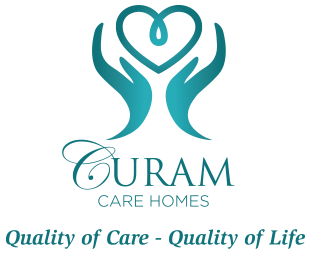 Arkadiusz Biegaj
Maintenance Supervisor
Curam Care Homes are in the process of providing a number of bespoke, modern, purpose built Care Homes that will meet the needs of our residents in comfortable and homely surroundings and deliver care in a respectful and dignified manner.
We are delighted to announce that we have commenced building a new 111 bed state of the art care home in Carrigaline, Co. Cork which will be located in the heart of the Janeville Estate on the edge of Carrigaline and close to Shannon Park Roundabout. This gives the home great access to Cork City and surrounding areas. Our Curam Care Home is designed over 3 floors where each floor has the capacity, in terms of kitchens, dining rooms and a selection of seating areas, to operate as individual units whilst still enjoying the benefits and facilities of a larger home. This design approach allows us to meet our residents needs on each individual floor and a similar design in our existing homes was a fundamental element in our successful infection control protocols during the ongoing Covid 19 crisis.
In our homes, we aim to provide the best quality and standard of care available to our residents and to promote an environment that allows them to maintain close ties not only with their immediate family but also with the wider local community. Our new home in Carrigaline will be in the heart of the community.
Construction commenced in August 2021 and we expect to open the doors to new residents mid 2023. We look forward to serving the people of Carrigaline and the surrounding areas for many years to come.